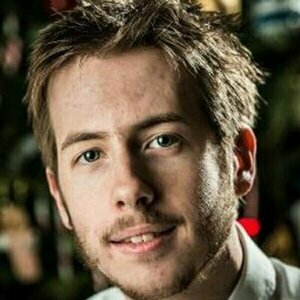 Joël Quenneville
Co-Host of The Bike Shed
Joël Quenneville has hosted 19 Episodes.
September 6th, 2022 | 38 mins 22 secs

Mental models are metaphors that help us understand complex problems we work on. They can be a simplified roadmap over an infinite area of complexity.

How does one come up with mental models? How are they useful? Are they primarily a solo thing, or can they be used to communicate with the team? What happens when your model is inaccurate? Today, Joël is joined by Eebs Kobeissi, a Developer and Dev Manager at You Need a Budget, to discuss.

August 30th, 2022 | 32 mins 23 secs

As developers, we care a lot about code quality. How do we know how good is good enough? When do we stop improving code? Alternatively, when working on code that's really bad, how much do you improve it before calling it a day? thoughtbot's Stephanie Minn joins Joël to chat about this and case expressions: We recently discussed these as part of thoughtbot's RubyScience reading group. Are case expressions bad? Are they equivalent to multi-way conditionals? When do you use polymorphism?

August 23rd, 2022 | 37 mins 7 secs

It's Joël's first episode as host of The Bike Shed! 👋

Joël has fellow thoughtbotter Steve Polito join him to talk about the benefits and drawbacks of "learning in public" and how there are many, many different ways to do it.