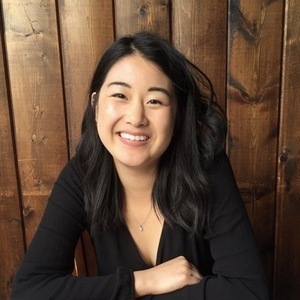 Stephanie Minn
Co-Host of The Bike Shed
Stephanie Minn has hosted three Episodes.
November 22nd, 2022 | 34 mins 26 secs

Joël discovered Bardcore. Stephanie planned and executed an IRL meetup for folks in the WNB.rb virtual community group in Chicago and had a consulting win.

Together, they discuss what deployment processes look like for clients in their current workloads.

November 15th, 2022 | 29 mins 40 secs

This week, Steph and Joël discuss investment time and keeping track of things they want to learn.

How do you, dear listener, keep track of things you want to learn? When investment time rolls around, what do you reach for, or how do you prioritize that list? Are there things you actively decide not to focus on when choosing where to develop deep expertise? Are there things you wish you could spend time on if you could?

November 8th, 2022 | 30 mins 28 secs

thoughtbotter Stephanie Minn joins The Bike Shed as co-host! 🎉

Joël and Stephanie talk about continuing on a rewrite and redesign of a legacy Rails app and working incrementally.